Lifetime Achievement Award
John Henry Felix
Chairman, President & COO
HMAA
Website: HMAA.com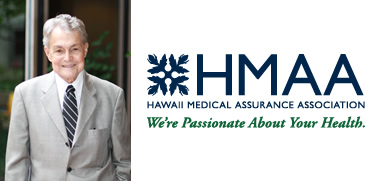 Born and raised in Honolulu, John Henry Felix is currently the Chairman, President and COO of HMAA, one of Hawaii's largest Preferred Provider Organizations and also runs Borthwick, Hawaiian Memorial Park and Hawaiian Memorial Life Plan – Hawaii's largest cemetery-mortuary operation, which he built starting with only a single cemetery.
John Henry Felix also founded or headed a total of eight companies in the course of his career, to include America's first revolving restaurant, La Ronde, at Ala Moana Center, which he built in the 1960s.
Many know him as a former Honolulu City Councilman who introduced Hawaii's first ban on smoking in public places and others may remember that he was Chief of Staff to William Quinn, Hawaii's last territorial governor. John Henry Felix served as the point man in the Islands' transition from a Territorial to State government.
But perhaps Mr. Felix will leave his most lasting mark on the world of philanthropy. He has been a staunch supporter of – and fundraiser for – many charitable organizations, especially the Boy Scouts' Aloha Council, the March of Dimes and the Red Cross. John Henry chaired the March of Dimes' national Board of Trustees and also served as a national board member of the American Red Cross.
Over a 10-year period, he oversaw combat-zone refugee camps and monitored POW conditions and exchanges in Vietnam, Cambodia, Laos, Angola, Mozambique and East Timor. In Cambodia, he helped establish a prosthetics factory to provide limbs to land mine victims. For this service, he is the only American to have been honored with both the American AND International Red Cross' highest honors, the Harriman Award and the Dunant Medal, as well as the Portuguese Red Cross' highest honor.
Young Professional of the Year Award
Ed Justus
Owner, Talk Story Bookstore
Website: talkstorybookstore.com

Ed Justus is the owner and operator of Talk Story Bookstore in Hanapepe, Kauai. He and his wife, Cynthia, started Talk Story in 2004 and now have the largest book selection on the island, ranging from quality secondhand books to works by local authors.\
In addition to running Talk Story, Ed is highly involved in several businesses and community organizations, including Rotary and Lions Club, the Salvation Army and Habitat for Humanity.
He has been an integral part of several community projects on Kauai, including the growth of Hanapepe's Friday Night Festival & Art Walk which has brought hundreds of visitors and locals to the area, serving as a boon to many local businesses.
He is also spearheading the renovation of Hanapepe Town's old Aloha Theatre property that will convert the building into multiple retail and restaurant spaces. In addition, Ed is behind an effort to create a safe community skateboard park for west Kauai youth.
Business Executive of the Year Award
Alex Tiller
CEO, Sunetric
Website: sunetric.com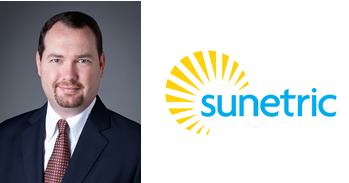 Alex Tiller joined Sunetric in 2010 and, as its CEO, he has been a driving factor in the renewable energy company's growth through his innovation, integrity, and creating a culture of accountability among his staff.
With approximately 130 local employees, Sunetric has installed more than 100,000 solar panels and 30 megawatts of solar nationwide. Prior to Alex Tiller's leadership, the company's annual revenue reached $13.1 million in 2009. Under his direction, that number nearly doubled in 2010 hitting $24.2 million and doubled again in 2011 at $42.4 million. Alex led a national expansion strategy, opening Sunetric's first three Mainland offices in Denver, Pittsburgh and Washington D.C. in October 2011.
Alex also believes in giving back to the community: He has spearheaded the "Foam Free Hawaii" campaign in an effort to reduce Styrofoam use in our communities. He has also led initiatives that resulted in partnerships with local nonprofits such as Kupu, to create "Urban Corps," a green job workforce development program for youth.
Best Government Contractor Award
BAE Systems
Website: baesystems.com

B.A.E. Systems is a global defense, aerospace and security company, delivering a full range of products and services for air, land and naval forces as well as advanced electronics, security, information technology solutions and customer support services. Globally, it employs nearly 95,000 people. In Hawaii B.A.E. OPERATES on all major islands, with ABOUT 1,000 local employees.
B.A.E. Systems has proven its dedication to the local community by supporting Science, Technology, Engineering and Mathematics (or STEM) education and military personnel and their families. B.A.E. Systems HAS financially supportED the FIRST Robotics Regional competition as well as six scholarships for local robotics college graduates at the University of Hawaii at Manoa's College of Engineering
Commitment to Green Award
Natural Investments
Website: naturalinvesting.com
Natural Investments is a sustainable and responsible investment adviser for individuals and institutions. Founded in 1985, it is a Certified Green Business by Green America and is a Founding B Corporation. The company has ten offices in nine states and Managing Partner Michael Kramer has been based on Hawaii Island since 2000. Natural Investments donates one percent of its gross sales to nonprofit sustainability organizations, including those in Hawaii.
Over the past 12 years, Michael Kramer has not only educated and trained many businesses on the importance of sustainable business and investing, but he also founded the Kuleana Green Business Program for the Kona-Kohala Chamber of Commerce–the first all-sector social and environmental performance recognition program state.
Michael and his company have also been instrumental in the development of several other sustainability programs and organizations in Hawaii such as the Hawaii Alliance for a Local Economy, the Sustainability Association of Hawaii and HI Impact.
Educator of the Year Award
Samnag Sea
Mathematics Teacher, Saint Lous School
Website:  www.saintlouishawaii.org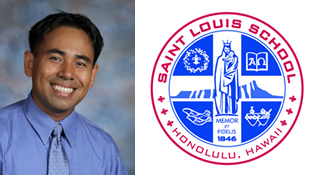 Samnang Sea has been a high school mathematics teacher at Saint Louis School since 2006. In 2007, he volunteered to coach the mathematics team, and has since brought the school to consecutive top-rankings in the two major mathematics competitions: Math Bowl and Oahu Math League. Prior to that, Saint Louis School had not ranked competitively in mathematics since the 1980s.
Under Samnang's guidance, a Saint Louis sophomore ALSO became ranked as the top mathematics student in the US, and seventh in the world, during an annual Math Day Competition open to 1.1 million contestants worldwide via the web.
Samnang, or "Sam," was born in Cambodia during a turbulent era of genocide and economic hardship but he went on to become ranked as one of the top two mathematicians in the country. He came to study at BYU-Hawaii on scholarship where he received a DEGREE in Mathematics. HIS STORY GREATLY INSPIRES STUDENTS. Many of Samnang's students attest to his cheerful spirit, yet soft spoken, humble demeanor.
To further his ability to help students grow, Samnang is also currently enrolled at Chaminade University, pursuing his master's degree in education.
Corporate Social Responsibility Award
Hagadone Printing Company
Website:  hagadoneprinting.com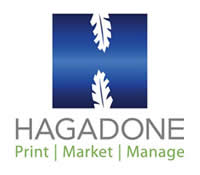 With almost 100 years of business in Hawaii, Hagadone Printing Company has established itself as the finest quality printing company in the state. It is also the largest commercial printer with nearly 100,000 square feet of manufacturing plant space in Honolulu and five presses on site.
Over the past few years, Hagadone has truly made a mark in the community. Recently, Hagadone has supported Pu'uhale Elementary School by donating employee time to its literacy program and initiating a yearbook, food drive and career programs for the students. Hagadone was also instrumental in keeping the school's doors open during a time of state budget cuts and realignment plans.
Beyond community initiatives, Hagadone is also committed to reducing the environmental impact of its operations by using environmentally-friendly products in printing, incorporating recycling into its daily operations and deploying a massive photovoltaic solar system.
Best Social Media Campaign Award
Bare Feet Studios
Website:  barefeetstudios.com

Bare Feet Studios LLC, provides custom marketing strategies for Hawaii and Mainland companies. Bare Feet Studios recently implemented the "New Media Artist-in-Residence Program" for Lanai when hotels on the island were struggling with low occupancy. With this social media marketing campaign, Bare Feet Studios chose a group of seven diverse high-profile bloggers to spend one week on Lanai.
Bloggers were provided travel accommodations in exchange for creating "buzz" about their stay. Over the course of six months, bloggers used social media tools like Twitter, Facebook, Flickr and Posterous to document their experiences.
As a result of this social media campaign, 55 blog entries were published, receiving an average of 380,000 views a month. 2.5 million new results for "Visit Lanai" were generated on Google and visitor spending on Lanai increased by 28 percent.
Best Family-Run Business Award
Kanemaru Dental
Website:  kanemarufamilydental.com

Kanemaru Dental Group was established by Dr. Masao Kanemaru in 1938. When he first started the business, he served patients in a humble wooden structure in Wahiawa. Today, the family practice is located in a modern two-story building that they've built from the ground up.
Strong work ethics, patient dedication and a commitment to achieve affordable and quality dental healthcare were key values for Dr. Kanemaru. After his sons, Dr's. Lester, Jared and Gordon Kanemaru, took over the business, those values continued to guide the operation. Now, Dr. Masao Kanemaru's granddaughters, Drs. Jill and Kelli Kanemaru have joined the family practice and maintain the family legacy.
The Kanemaru family is also dedicated to the community by supporting various organizations such as the Annual Wahiawa Pineapple Festival, Wahiawa Historical Society and Wahiawa Community Business Association.
Over the 74 years of being in business, the Kanemaru family has clearly been an illustration of quality dental health care and aloha service.
Best New Business Award
MGA Architecture
Website:  mgahawaii.com

MGA Architecture is becoming a leader in the architecture industry here in Hawaii. The business was established by Matt Gilbertson in 2009 and while many architectural firms had to downsize, MGA was experiencing steady growth. The growth is due in part to a progressive design approach, development of client relationships, good business practices and a strong commitment to the community.
MGA's first major project was the Waikiki Shopping Plaza Expansion in 2010 at Kalakaua and Royal Hawaiian Avenues. The result successfully blends new and old Waikiki styles, moving Waikiki's architecture forward. MGA has also provided its clients with innovative design inspirations for the Masonic Temple and Tanaka of Tokyo.
In addition to innovation, MGA also makes a conscious effort to protect the environment. It encourages sustainable design in projects through reduction of waste and use of low-emitting paints and stains and recycled equipment. MGA staff personally practice sustainability through bus riding, carpooling, recycling and reduced energy consumption.